Our Web Development Services covers the following technology areas:

PHP Development

Content Management System

.NET Development

Web 2.0 Projects and Ajax
Web Technology is the strong suit of Worddss Infotech, that aims at providing illustrious Web Technology Services to the customers. The developers here have in-depth knowledge about the technicalities involved in Developing Websites.
---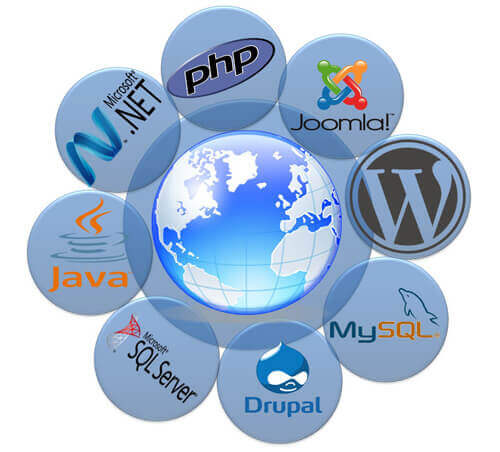 PHP Development
Our PHP Development has the robustness, integration, and support for web standards fit to produce and deploy contemporary web applications.
Content Management System
Worddss Infotech CMS Services helps you to manage your website in easy way by simple, log in, update/edit and publish.
.NET Development
Worddss Infotech empowers businesses with modern .NET applications, powered by over a decade of experience in .NET application development.
Web 2.0 Projects and Ajax
Web 2.0 projects form an essential part of Worddss Infotech website portfolio.
Worddss Infotech is great ... reliable, fast, knows what they are doing, etc. I've had him doing various projects on my blog, Web site, and social-network pages, and I'm really glad I found him, because it's hard to find reliable developers!
We have been using Worddss's services for a number of months now, in order to refine our existing website and also develop a new site for the launch of a specialist product. We have been thrilled with the work they had done and will continue to use Worddss services wherever we can, due to the high level of quality and attention to detail, as well as the responsiveness in carrying out additional requests. We wish WORDDSS INFOTECH the best of luck for the future.
I would highly recommend Worddss Infotech as he has proved over time and multiple projects to be professional, reliable and best of all a pleasure to work with. He has a tremendous competency level as company and I look forward to many collaborative projects with him in the future.
Worddss Infotech has been supporting my company's online presence since 2015. Their work is always completed quickly and with high quality. Their abilities have ranged from the regular website building, customization, and wordpress creation, to guiding me on topics such as blogging, design, and security. Anup has always responded to my emails with minimal delay, and he has continuously been reliable and trustworthy. He is valuable asset to the team!
---
- Contact Us
We cater to all the web based needs of our clients with powerful web solutions right from the conception to the completion of the project.
Our Location
3rd Floor Aditya City Center, Ashiana-Digha Road, Above 9to9 SuperMarket, Patna, Bihar - 800025
- Write Us